Ship Management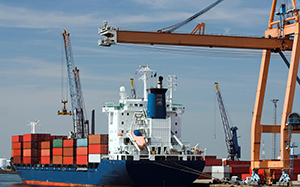 We offer complete specialized support.  State of the art technology is put into practice at fleet level and situation monitoring techniques are in place to prevent abrupt and expensive failures.
As ship management is activity of management and operation of ships including crew and maintenance. There is no limit to the type of ship management, so we fulfill the principle demand as per need, or on the basis of ship type (bulk carrier, general cargo, container, tanker, offshore vessels).
We are dedicated to building long lasting partnerships with both our clients and suppliers.
We are committed to providing tailor made services designed around our clients requirements and needs, and when doing so, always striving for the highest standards in Health, Safety and Environment
We have quality assured ship management services to international clients, with due regard to cost efficiency, professionalism, safety and environmental pollution prevention. The mission of our ship management services is to keep our principals' ships running in excellent and efficient condition at competitive costs.
We have been highly successful in achieving its stated objectives, closely monitoring marketing reports our team is able to prepare analyses for management tonnages and projects for the future market trends thus helping management to set the course of our strategy in the short, medium and long term.
Believe that dedication and hard work with professionalism by teamwork is the main key of a golden success in management.