Career
New Horizons Ship Management Company, recruits its staff based on a philosophy of long term employment, and believes in its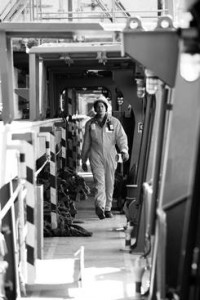 employees growing with the company.
Systematic training, for newcomers, and advanced/refresher training for certified professionals is a continuous process as part of our progressive policies. Our global organization is geared up to meet the new challenges which face us, and for this, we encourage our employees to continuously engage themselves in a learning process in order to fulfill their career goals, needs and ambitions.
At New Horizons Ship Management Company you will have an opportunity to work in a highly professional manner, with well trained professionals, and it is this cutting edge which we wish to maintain as a standard. Our organization is driven by results, and we provide an excellent workplace atmosphere, wherein dialogue, career development, high ethical standards and cultural diversity are greatly valued. We believe in hiring young talent, in order that a challenging career is provided to the individual, whereby he can grow.
With a very diverse fleet which is still growing, there are many new horizons to conquer. One of the components of the career growth, offered by us, is also subsequent shore employment in various offices, in a variety of job opportunities. Here also, we encourage learning, and growth in the organization.
We cross the oceans and rivers building bridges of faith by partnering with our best asset —- the employee.
At New Horizons Ship Management Company, we believe that by recruiting and retaining outstanding professionals, we can continue to deliver superior quality to our clients.
For candidates who are interested, please download the form given below and send us at manning@newhorizonship.com.